A.D.A. Signs
Welcome to
International Sign
The premier provider of A.D.A. signs. We are happy to help you meet your A.D.A. signage needs.

International Sign
products are all:
Made In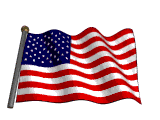 The USA
At
International Sign
when it comes to crafting premium custom A.D.A. signage, we work hard to make sure that every detail is just like you hoped it would be. We know how important your customers are to you, and do everything we can to help you effectively market to them. When you choose us for your custom A.D.A. signs, you're choosing a company with the experience necessary to ensure your satisfaction. We know how critical portraying your business attractively to your audience is, and at
International Sign
we take a lot of pride in being such an important part of your advertising efforts. If you've been thinking about ordering new signs for your store or business, call us today!
Multi use and multiple application A.D.A. signs are a specialty of International Sign.
We can create the perfect A.D.A. sign that will communicate your message to your customers in a professional, stylish design.
International Sign
is your quality provider and when we ship A.D.A. signs we insure the use of the highest quality materials and craftsmanship, second to none. Quality control you can count on.
As a business owner, your decisions about how best to advertise your products and encourage your customers to create a lasting relationship with your brand definitely affect your bottom line. At
International Sign
we really understand how important these decisions are to you and your business, and work hard to provide the quality A.D.A. signs that support your ideas and sales strategies.
International Sign
is here to help with all your A.D.A. sign needs. We are also letter signage specialists and would welcome an opportunity to serve you.

International Sign
10831 Canal Street
Seminole, FL 33777
Phone: (727) 541-5573
Fax: (727) 544-7745
Headquarters Buildings
Find us on
Social Media

Google+

Facebook

YouTube

Twitter
 Copyright © 2018 International C&C Corp.