Electric Signs
Welcome to
International Sign
The premier provider of Electric signs. We are happy to help you meet your Electric signage needs.
Our Electric are a great way to create the kind of interest that can turn into business. The attitude that your signs, slogans, and other branding material embody is a huge part of your relationship with your customers. At
International Sign
we understand the importance of branding your venture and forging an image with your buyers that wins their trust and their business again and again. Whether it's Electric signs or custom sign maker services
International Sign
is experienced and ready to server all your Electric signs needs.
International Sign
products are all:
Made In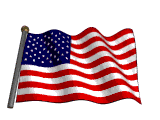 The USA
A well made Electric sign that really captures the spirit of your relationship with your clients is something that every business can appreciate, and it's a necessary part of effectively promoting your products to the public. A quality Electric sign that effectively gains your potential client's interest is just what you need to get them into your place of business and put them face to face with your quality services and friendly staff. Letting your potential business slip through your fingers can be as simple as failing to effectively promote your goods and services; don't let it happen to you!
International Sign
is here to help with all your custom sign maker or Electric signs needs. Give us a call today to see how we can help you get the most from your custom sign maker or Electric signs needs.
Great retail Electric signs are a big portion of your business's decor and make up a considerable part of your supporting advertising efforts. With good Electric signs your customers can learn more about your products, services or current offerings in a completely passive way that keeps them feeling comfortable and uninterrupted. Your potential customers will definitely be influenced by your Electric signs, and will often even make buying decisions based on the information presented on your ads.
International Sign
is here to help with all your Electric sign needs. We are also custom sign maker specialists and would welcome an opportunity to serve you.

International Sign
10831 Canal Street
Seminole, FL 33777
Phone: (727) 541-5573
Fax: (727) 544-7745
Headquarters Buildings
Find us on
Social Media

Google+

Facebook

YouTube

Twitter
 Copyright © 2018 International C&C Corp.