International Sign is the oldest, longest licensed electrical sign contractor in the state of Florida. Located in the west central Florida city of Largo FL., International Sign designs, manufactures, installs, and services signs all over the west central Florida area. No job is to big or to small, at International Sign we work hard everyday to be your sign company of choice.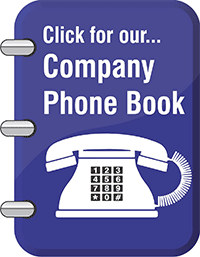 Click to find us on:

Your Ip Address: 54.162.232.51
Ashburn VA US
LED Message Center Signs
Welcome to
International Sign
The premier provider of LED Message Center signs. We are happy to help you meet your LED Message Center signage needs.
Our high quality custom LED Message Center signage is a fantastic way to communicate with your potential buyers and give them the information that they need to decide to enter your place of business. Potential customers absolutely make decisions about which stores they want to enter based on how enticing or relevant to their needs or interests a store's signage is. It doesn't matter what kind of sign it is, either. Whether it's as simple as a welcome sign, an advertisement that showcases your products or current offerings, or a full blown branded piece of marketing, your signs will communicate with your customers and create an initial impression of your business.
International Sign
can help with all your LED Message Center sign needs.
Whether it's a branding sign, a sign advertising a specific product, or a sign that encourages your customer to take advantage of a great sale, LED Message Center signs are a fantastic way to passively communicate with your customer and create an energetic, fun atmosphere. The decisions that your customers make about which products to buy, when to buy them, what sales to take advantage of and more can be guided and influenced by your strategically designed and placed sales materials, and our LED Message Center signs help you take full advantage of that.
International Sign
is here to help with all your LED Message Center sign needs. We are also banner sign specialists and would welcome an opportunity to serve you.
Custom LED Message Center signage is a great way to create an instant bond with passersby and spark the kind of interest that could mean new business for you. The attitude, feeling or reaction that your custom LED Message Center signage and other branding material creates in your potential customers lays the groundwork for their overall impression of your company. At
International Sign
we know how important effective branding is, and work hard to create the great custom LED Message Center signage you need to win your customer's interest and eventually their trust and loyalty.
International Sign
combines multiple technologies that result in an unmatched quality not found in the market. All
International Sign
products are Made In The USA including the LED Message Center sign. Our product boasts the advantage of being energy efficient and economical to operate. Our new signs are manufactured to the highest standards that are unmatched in the business market today. You can trust
International Sign
products with your name or brand.

Copyright © 2017 International C&C Corp.