Installation Services for Signs
Welcome to
International Sign
The premier provider of Installation Services for signs. We are happy to help you meet your Installation Services for signage needs.
Sign Installation Services:
International Sign offers full sign installation services, no sign is to large or to small for our experienced installation crews. Located in the Tampa Bay Area of West Central Florida we are the oldest FL State licensed electrical sign contractor. Our fleet of service personnel and equipment offers the latest in sign technology training and experience including factory trained service technicians for all digital displays and message centers. For over 34 years we have been providing our customers with quality sign installation at very competitive prices. The focus and philosophy at International Sign is to install your sign in a courteous professional manner that insures your sign is installed correctly to all applicable code, and exceeds your expectations. International Sign is always available for national package roll-out installations and we offer many advantages in the west central Florida market. Give us a call today we are happy to help.


Sign Installation Services:
International Sign is an expert at sign installation and sign service. We have been doing sign installation and sign service for over 30 (thirty) years in the Florida and Southeastern U.S. area. We can install your signage no matter what it is, big jobs and small jobs all receive our highest level of performance and attention. For new sign installation we are a licensed sign sub contractor, we know what is expected on a job site, how to work with the general contractor and the other trades that may be on site. In an existing store application, we aim to get your sign permitted and installed in the shortest time. We can work with your schedule to insure your sign is delivered and installed in the quickest fashion that doesn't interfere with the most important thing, the operation of your business. We have installed well over 5000 (five thousand) signs of types including channel letters, pylons, monuments, neon, LED, message centers, MDO's, digitally printed and vinyl signs. We can also do banner installation in places you can't get to with a ladder. Commercial wholesale installation services are also available, we have a full loading dock facility that can accept and work with all types of signs, no matter how big or small, and install the signage for you, giving your sign packages the same attention to detail as the signs we build ourselves. Give us a call today to discuss how we can make your life easier, installing signs in the state of Florida for you. At International Sign we are capable of doing multiple location sign package rollouts, anywhere on the west coast of Florida.
As a business owner, your decisions about how best to advertise your products and encourage your customers to create a lasting relationship with your brand definitely affect your bottom line. At
International Sign
we really understand how important these decisions are to you and your business, and work hard to provide the quality Installation Services for signs that support your ideas and sales strategies.
International Sign
is here to help with all your Installation Services for sign needs. We are also custom signs specialists and would welcome an opportunity to serve you.
Multi use and multiple application Installation Services for signs are a specialty of International Sign.
We can create the perfect Installation Services for sign that will communicate your message to your customers in a professional, stylish design.
International Sign
is your quality provider and when we ship Installation Services for signs we insure the use of the highest quality materials and craftsmanship, second to none. Quality control you can count on.
International Sign
products are all:
Made In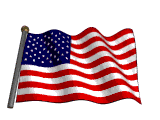 The USA

International Sign
10831 Canal Street
Seminole, FL 33777
Phone: (727) 541-5573
Fax: (727) 544-7745
Headquarters Buildings
Find us on
Social Media

Google+

Facebook

YouTube

Twitter
 Copyright © 2018 International C&C Corp.