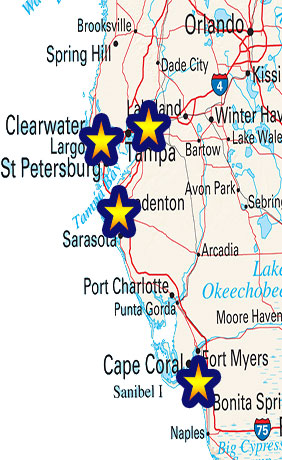 International Sign Locations
Click Location To See More..
10831 Canal St.
Seminole, FL 33777
1-727-541-5573

727-474-4673
1310 12th St E. Suite C
Palmetto, FL 34221
941-893-2737
727-431-2578
18260 Creekside Preserve Loop #102
Fort Myers, FL. 33908
239-431-2808
E. Jackson St.
Tampa, FL
Solar sign solutions
International Sign services the west central Florida area. We have service and installation depots in strategic areas around the west central Florida area to give International Sign faster response and turnaround times all across the west central Florida area. Our repair and installation teams are right in the area giving you faster repairs and installations. Our area sales offices also provide outbound sales support for your business. What this means is We'll Come To You to help with all your signage needs.
Give International Sign a call today, let us show you how we can help your business needs.
International Sign
10831 Canal Street
Seminole, FL 33777
Phone: (727) 541-5573
Fax: (727) 544-7745
Headquarters Buildings
Find us on
Social Media

Google+

Facebook

YouTube

Twitter
 Copyright © 2018 International C&C Corp.