International Sign is the oldest, longest licensed electrical sign contractor in the state of Florida. Located in the west central Florida city of Largo FL., International Sign designs, manufactures, installs, and services signs all over the west central Florida area. No job is to big or to small, at International Sign we work hard everyday to be your sign company of choice.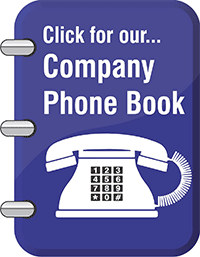 Click to find us on:

Your Ip Address: 23.20.179.211
Ashburn VA US
Artwork for Signs
Welcome to
International Sign
The premier provider of Artwork for signs. We are happy to help you meet your Artwork for signage needs.

A well made Artwork for sign that really captures the spirit of your relationship with your clients is something that every business can appreciate, and it's a necessary part of effectively promoting your products to the public. A quality Artwork for sign that effectively gains your potential client's interest is just what you need to get them into your place of business and put them face to face with your quality services and friendly staff. Letting your potential business slip through your fingers can be as simple as failing to effectively promote your goods and services; don't let it happen to you!
International Sign
is here to help with all your small business signs or Artwork for signs needs. Give us a call today to see how we can help you get the most from your small business signs or Artwork for signs needs.
Many of your potential customers may be looking for a business just like yours, and it's your custom Artwork for sign that stops them from moving on and brings them directly to you. It doesn't matter whether it's a simple branded sign bearing your businesses' logo and slogan, a sale sign, or any other type of sign; a custom Artwork for sign promises your customers that they'll find what they want in your place of business. To a lot of your potential new customers, the decision to come to your place of business instead of going somewhere else is often based on ease of access and proximity. Make sure that your customers see you first with a fantastic custom Artwork for sign made to any specification. As a business owner, attracting the new customers that you need to run your business could mean a huge difference to your bottom line. At
International Sign
we know how critical new business is to you, and take a lot of pride in helping you to create the new customers that you need. Give us a call today, at
International Sign
we are happy to help with all your Artwork for sign, or small business signs services needs.
International Sign offers full installation for every sign
Making the job of installing new signs a snap for you
. Large or small installations and jobs
International Sign
offers installation services and can make sure it's done right for you!
A sign from
International Sign
, that really embodies the relationship between you and your customers is something of enormous value that can transform one time, wander in business into loyal, repeat customers that help to promote your products or services through word of mouth. Artwork for signs, and small business signs services can help to create the initial interest that you need to put your customers face to face with your friendly staff and quality products. Don't let your potential buyers slip through your fingers over something as simple as lacking the right Artwork for sign to grab their attention.
International Sign
is ready to help you create the Artwork for sign that is uniquely you.

Copyright © 2017 International C&C Corp.