Artwork for Signs
Welcome to
International Sign
The premier provider of Artwork for signs. We are happy to help you meet your Artwork for signage needs.

International Sign
signs are made in the USA in our Largo, FL facility. Everything is made to order based on the customer's specifications. The Artwork for signs work great in custom store fixtures and other retail applications. If you are an architect designing a new store call us today for our custom solutions. We look forward to working with you on your new store roll out.
Whether it's a branding sign, a sign advertising a specific product, or a sign that encourages your customer to take advantage of a great sale, Artwork for signs are a fantastic way to passively communicate with your customer and create an energetic, fun atmosphere. The decisions that your customers make about which products to buy, when to buy them, what sales to take advantage of and more can be guided and influenced by your strategically designed and placed sales materials, and our Artwork for signs help you take full advantage of that.
International Sign
is here to help with all your Artwork for sign needs. We are also small business signs specialists and would welcome an opportunity to serve you.
International Sign
products are all:
Made In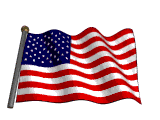 The USA
International Sign
manufactures signs with LED and fluorescent lighting to accommodate your needs. Our signs are energy efficient and have a long life. If you are looking for cost savings the our signs are a great solution. Offering bright, crisp illumination in various color temperatures,
International Sign
can create the sign you want.

International Sign
10831 Canal Street
Seminole, FL 33777
Phone: (727) 541-5573
Fax: (727) 544-7745
Headquarters Buildings
Find us on
Social Media

Google+

Facebook

YouTube

Twitter
 Copyright © 2018 International C&C Corp.