International Sign is the oldest, longest licensed electrical sign contractor in the state of Florida. Located in the west central Florida city of Largo FL., International Sign designs, manufactures, installs, and services signs all over the west central Florida area. No job is to big or to small, at International Sign we work hard everyday to be your sign company of choice.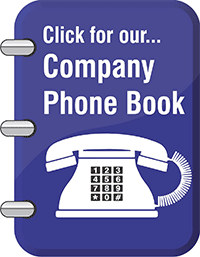 Click to find us on:

Your Ip Address: 54.158.21.160
Ashburn VA US
MDO Signs
Welcome to
International Sign
The premier provider of MDO signs. We are happy to help you meet your MDO signage needs.

Multi use and multiple application MDO signs are a specialty of International Sign.
We can create the perfect MDO sign that will communicate your message to your customers in a professional, stylish design.
International Sign
is your quality provider and when we ship MDO signs we insure the use of the highest quality materials and craftsmanship, second to none. Quality control you can count on.
International Sign
is the oldest licensed sign company in the state of Florida. That means every MDO sign
International Sign
creates, is built and certified by all state and local code as well as the highest met labs certifications. As a licensed sign company
International Sign
is a very price competitive MDO sign manufacturer that offers award winning MDO sign design and manufacturing capabilities at a very affordable cost to your business. Any where on the west coast of Florida, from Ocala to Orlando, to Marco Island, and everything inside that area
International Sign
can meet or beat any reputable offer on MDO signs, so why not go with the confidence and peace of mind you get by using a state licensed sign contractor? Do you really want to risk the future of your business and your investment on anything less? Give us a call today, one of our experienced sign sales managers can show you how
International Sign
can give you exactly the MDO sign and the look you need, at a very affordable cost.
As a business owner, your decisions about how best to advertise your products and encourage your customers to create a lasting relationship with your brand definitely affect your bottom line. At
International Sign
we really understand how important these decisions are to you and your business, and work hard to provide the quality MDO that support your ideas and sales strategies.
International Sign
is here to help with all your MDO needs. We are also outdoor church signs specialists and would welcome an opportunity to serve you.
Many of your potential customers may be looking for a business just like yours, and it's your custom MDO sign that stops them from moving on and brings them directly to you. It doesn't matter whether it's a simple branded sign bearing your businesses' logo and slogan, a sale sign, or any other type of sign; a custom MDO sign promises your customers that they'll find what they want in your place of business. To a lot of your potential new customers, the decision to come to your place of business instead of going somewhere else is often based on ease of access and proximity. Make sure that your customers see you first with a fantastic custom MDO sign made to any specification. As a business owner, attracting the new customers that you need to run your business could mean a huge difference to your bottom line. At
International Sign
we know how critical new business is to you, and take a lot of pride in helping you to create the new customers that you need. Give us a call today, at
International Sign
we are happy to help with all your MDO sign, or outdoor church signs services needs.

Copyright © 2017 International C&C Corp.