International Sign is the oldest, longest licensed electrical sign contractor in the state of Florida. Located in the west central Florida city of Largo FL., International Sign designs, manufactures, installs, and services signs all over the west central Florida area. No job is to big or to small, at International Sign we work hard everyday to be your sign company of choice.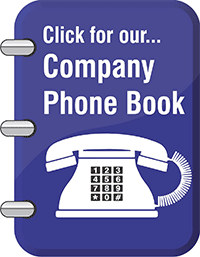 Click to find us on:

Your Ip Address: 54.221.93.187
Ashburn VA US
Restaurant Interiors Signs
Welcome to
International Sign
The premier provider of Restaurant Interiors signs. We are happy to help you meet your Restaurant Interiors signage needs.

A well made Restaurant Interiors sign that really captures the spirit of your relationship with your clients is something that every business can appreciate, and it's a necessary part of effectively promoting your products to the public. A quality Restaurant Interiors sign that effectively gains your potential client's interest is just what you need to get them into your place of business and put them face to face with your quality services and friendly staff. Letting your potential business slip through your fingers can be as simple as failing to effectively promote your goods and services; don't let it happen to you!
International Sign
is here to help with all your sign displays or Restaurant Interiors signs needs. Give us a call today to see how we can help you get the most from your sign displays or Restaurant Interiors signs needs.
Custom Restaurant Interiors signage is a great way to create an instant bond with passersby and spark the kind of interest that could mean new business for you. The attitude, feeling or reaction that your custom Restaurant Interiors signage and other branding material creates in your potential customers lays the groundwork for their overall impression of your company. At
International Sign
we know how important effective branding is, and work hard to create the great custom Restaurant Interiors signage you need to win your customer's interest and eventually their trust and loyalty.
International Sign
manufactures signs with LED and fluorescent lighting to accommodate your needs. Our signs are energy efficient and have a long life. If you are looking for cost savings the our signs are a great solution. Offering bright, crisp illumination in various color temperatures,
International Sign
can create the sign you want.
International Sign
combines multiple technologies that result in an unmatched quality not found in the market. All
International Sign
products are Made In The USA including the Restaurant Interiors sign. Our product boasts the advantage of being energy efficient and economical to operate. Our new signs are manufactured to the highest standards that are unmatched in the business market today. You can trust
International Sign
products with your name or brand.

Copyright © 2017 International C&C Corp.