Routed Signs
Welcome to
International Sign
The premier provider of Routed signs. We are happy to help you meet your Routed signage needs.

International Sign
products are all:
Made In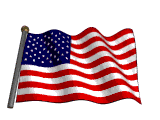 The USA
A Routed sign is a great way to grab your customers' attention and draw them to your business. A truly high quality Routed sign is a huge part of any successful direct advertising campaign, and in some businesses could be the single most effective sign for attracting customers from afar. At
International Sign
we are experts at Routed signs and are ready to serve all your exterior sign letters needs.
Multi use and multiple application Routed signs are a specialty of International Sign.
We can create the perfect Routed sign that will communicate your message to your customers in a professional, stylish design.
International Sign
is your quality provider and when we ship Routed signs we insure the use of the highest quality materials and craftsmanship, second to none. Quality control you can count on.
International Sign offers full installation for every sign
Making the job of installing new signs a snap for you
. Large or small installations and jobs
International Sign
offers installation services and can make sure it's done right for you!

International Sign
10831 Canal Street
Seminole, FL 33777
Phone: (727) 541-5573
Fax: (727) 544-7745
Headquarters Buildings
Find us on
Social Media

Google+

Facebook

YouTube

Twitter
 Copyright © 2018 International C&C Corp.