International Sign is the oldest, longest licensed electrical sign contractor in the state of Florida. Located in the west central Florida city of Largo FL., International Sign designs, manufactures, installs, and services signs all over the west central Florida area. No job is to big or to small, at International Sign we work hard everyday to be your sign company of choice.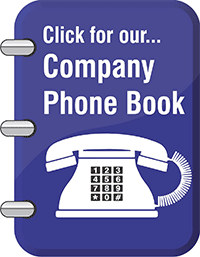 Click to find us on:

Your Ip Address: 54.162.232.51
Ashburn VA US
Solar Powered Signs
Welcome to
International Sign
The premier provider of Solar Powered signs. We are happy to help you meet your Solar Powered signage needs.
International Sign
manufactures signs with LED and fluorescent lighting to accommodate your needs. Our signs are energy efficient and have a long life. If you are looking for cost savings the our signs are a great solution. Offering bright, crisp illumination in various color temperatures,
International Sign
can create the sign you want.
When it comes to your Solar Powered sign, we take pride in creating the perfect sign for you and your business no matter what the specifications are. We understand the importance of your relationship with your customers, and we work hard to give you the tools you need to develop your brand with your current customers and win new clients. At
International Sign
Solar Powered signs are our business, and you can bet that we'll do everything that we can to make sure that your Solar Powered signs turn out exactly how you want them. We know how important properly representing your business is, and we take a lot of pride in the opportunity to help you establish and develop your brand. If you've been thinking about getting a Solar Powered sign for your business, give us a call today!
International Sign
is an expert at Solar Powered signs and fort myers signs and we are ready to serve you today.
International Sign
signs are made in the USA in our Largo, FL facility. Everything is made to order based on the customerís specifications. The Solar Powered signs work great in custom store fixtures and other retail applications. If you are an architect designing a new store call us today for our custom solutions. We look forward to working with you on your new store roll out.
Our Solar Powered are a great way to create the kind of interest that can turn into business. The attitude that your signs, slogans, and other branding material embody is a huge part of your relationship with your customers. At
International Sign
we understand the importance of branding your venture and forging an image with your buyers that wins their trust and their business again and again. Whether it's Solar Powered signs or fort myers signs services
International Sign
is experienced and ready to server all your Solar Powered signs needs.

Copyright © 2017 International C&C Corp.