Wall Signs
Welcome to
International Sign
The premier provider of Wall signs. We are happy to help you meet your Wall signage needs.

International Sign
combines multiple technologies that result in an unmatched quality not found in the market. All
International Sign
products are Made In The USA including the Wall sign. Our product boasts the advantage of being energy efficient and economical to operate. Our new signs are manufactured to the highest standards that are unmatched in the business market today. You can trust
International Sign
products with your name or brand.
International Sign
products are all:
Made In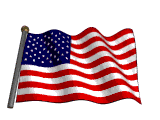 The USA
Our high quality custom Wall signage is a fantastic way to communicate with your potential buyers and give them the information that they need to decide to enter your place of business. Potential customers absolutely make decisions about which stores they want to enter based on how enticing or relevant to their needs or interests a store's signage is. It doesn't matter what kind of sign it is, either. Whether it's as simple as a welcome sign, an advertisement that showcases your products or current offerings, or a full blown branded piece of marketing, your signs will communicate with your customers and create an initial impression of your business.
International Sign
can help with all your Wall sign needs.
International Sign
manufactures signs with LED and fluorescent lighting to accommodate your needs. Our signs are energy efficient and have a long life. If you are looking for cost savings the our signs are a great solution. Offering bright, crisp illumination in various color temperatures,
International Sign
can create the sign you want.

International Sign
10831 Canal Street
Seminole, FL 33777
Phone: (727) 541-5573
Fax: (727) 544-7745
Headquarters Buildings
Find us on
Social Media

Google+

Facebook

YouTube

Twitter
 Copyright © 2018 International C&C Corp.